Welcome to the Scott Cawthon Wiki
Scott Cawthon is the developer of some games,they are Five Night's at Freddy's,Magnum Slots Collection,Jumbo Shots,V.I.P Woodland Casino,8 Bit RPG Creator,Christian:The Video Game,Snap-A-Game:Classic RPG and V.I.P Woodland Casino-MEGA VIP.


Latest activity
Scott Cawthon

Some attributes

First
Created Five Nights at Freddys
Second
He created some movies
Third
He created other games

Other attributes
Photos and videos are a great way to add visuals to your wiki. Find videos about your topic by exploring Wikia's Video Library.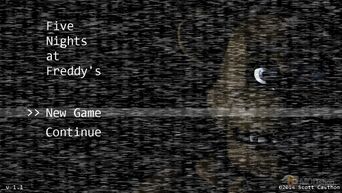 Ad blocker interference detected!
Wikia is a free-to-use site that makes money from advertising. We have a modified experience for viewers using ad blockers

Wikia is not accessible if you've made further modifications. Remove the custom ad blocker rule(s) and the page will load as expected.